With CL WIZARD®️– you have the technology to fix Concrete Water Infiltration problems by applying a 3-point system.
CONCRETE LEAK SPECIALIST
The CL Wizard®️ Benefits
The CL Wizard®️ approach to solving concrete water leaks is non-disruptive. There's no need to 'shut down' anything to carry out the fix. Business can carry on as usual and no routine needs to be disrupted. Using our technology and automatic equipment is easy to ensure the efficiency of the services and provide our clients 100% satisfaction. The results are immediate and guaranteed up to 5 years.
Do you have any questions?
Years of Working Experience in this field
CL WIZARD SERVICES
Our Services
We are a Technology Development Company, using an injection method with proprietary materials to definitively change the scenario of fixing concrete leaks in a fast, simple, cheap, and non-disruptive manner.
A High-Pressure Electro-Electronic Pump (4061 Psi) and a special, proprietary polyvinyl liquid, the Elastic Polyvinyl Liquid DWG Nano-Polymer ECO V, which has a viscosity and density equal to water.
OUR RECENT WORK
Recently Completed Projects
Check out some our latest completed projects including Seminole Hard Rock Hotel & Casino in Hollywood, FL, SLS hotel in Brickell plus many more.
The New Technology to Fix Concrete Leaks
LATEST BLOG POSTS
News & Articles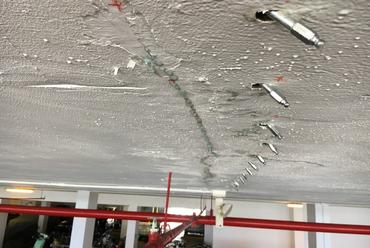 Every concrete slab has cracks. Even when you don't see them, slabs are laced with
In the world of concrete leak repair, one name stands out for its exceptional service
Water infiltration in structures can lead to a host of problems, from structural damage to
OUR CLIENTS FEEDBACKS
Referral Letters